Bondurant Community Library- Dementia Friends Session
May 1 @ 6:00 pm

-

7:00 pm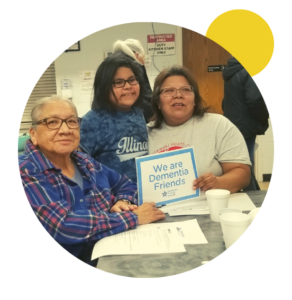 You can become a Dementia Friend by attending a one-hour information session to learn about living with dementia and the simple things you can do to support someone living with dementia. This session is FREE and open to the public at the Bondurant Public Library.
What Happens at the Information Session?
This one-hour session is a session led by Dementia Friends Champion, Michell Klinker-Feld. Michell Klinker-Feld is the Assistant Director of Adult Services at Bondurant Community Library. At the session, you'll learn some basics of dementia such as what dementia is, how it can affect a person, some tips for communicating with people who have dementia, and other ways to support people with dementia.
Monday, May 1 – 6:00pm. No registration required- feel free to bring a friend!
Bondurant Community Library
104 2nd Street NE
Bondurant, IA 50035
For more information, please contact Michell– 515-967-4790.
Related Events